---

---


After some months at Toulouse, Concorde 001 flew down to Las Palmas to prepare for the eclipse-day flight. Once Concorde had taken off I followed it on the Caravelle aircraft provided for the Concorde support crew, engineers, etc.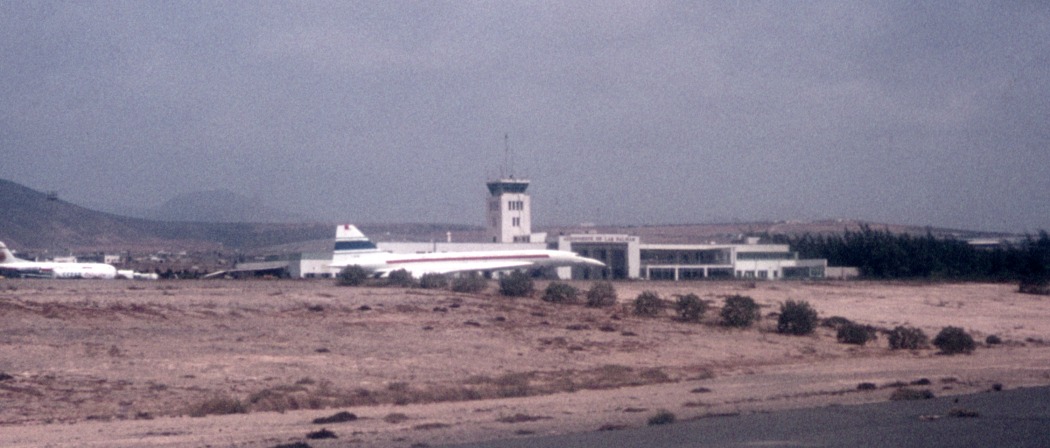 My first view of 001 at Las Palmas



When the Caravelle arrived it taxied along to reach the terminal building of Las Palmas airport. This gave me my first view of 001 at Las Palmas and I took the above photo out though the window of the Caravelle.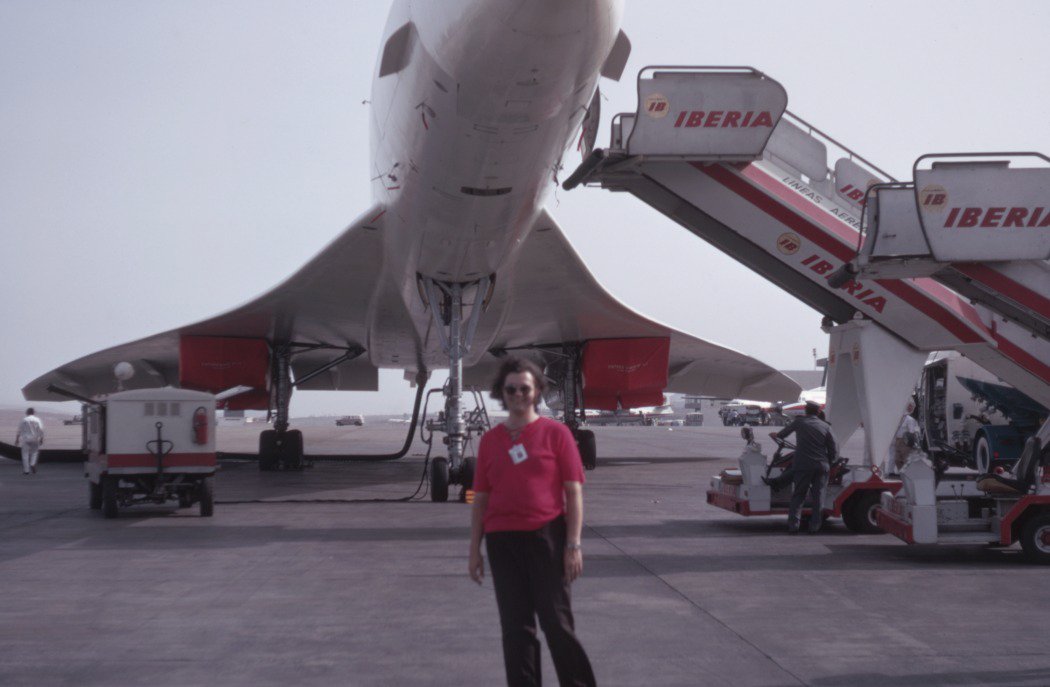 Me, standing in front of 001 at Las Palmas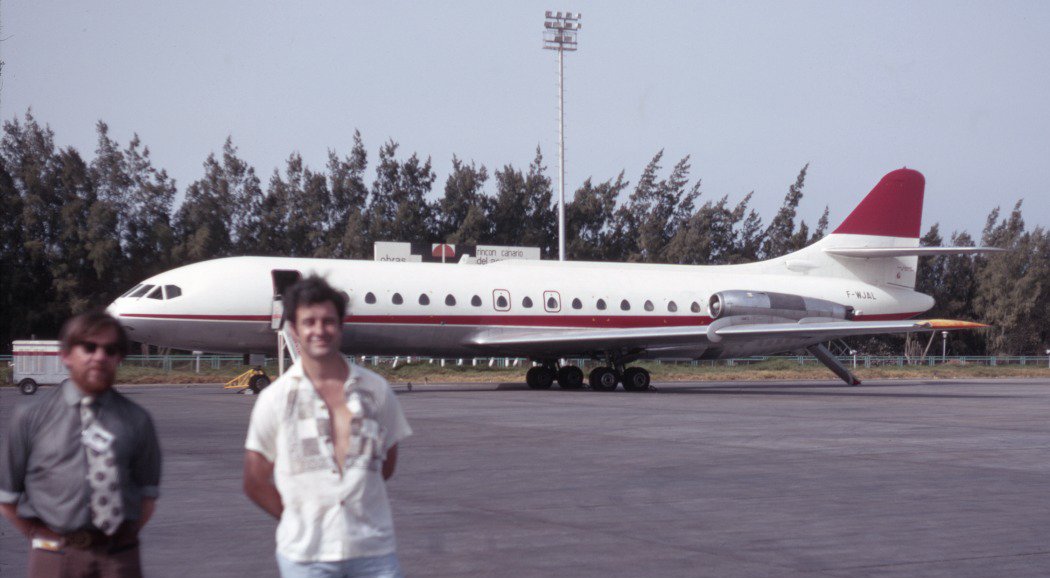 Tony Marston and Peter Reader in front of the Caravelle 'chase plane'



Knowledgeable aircraft-enthusiasts may notice that the Caravelle used was an early model which has 'triangular' cabin windows.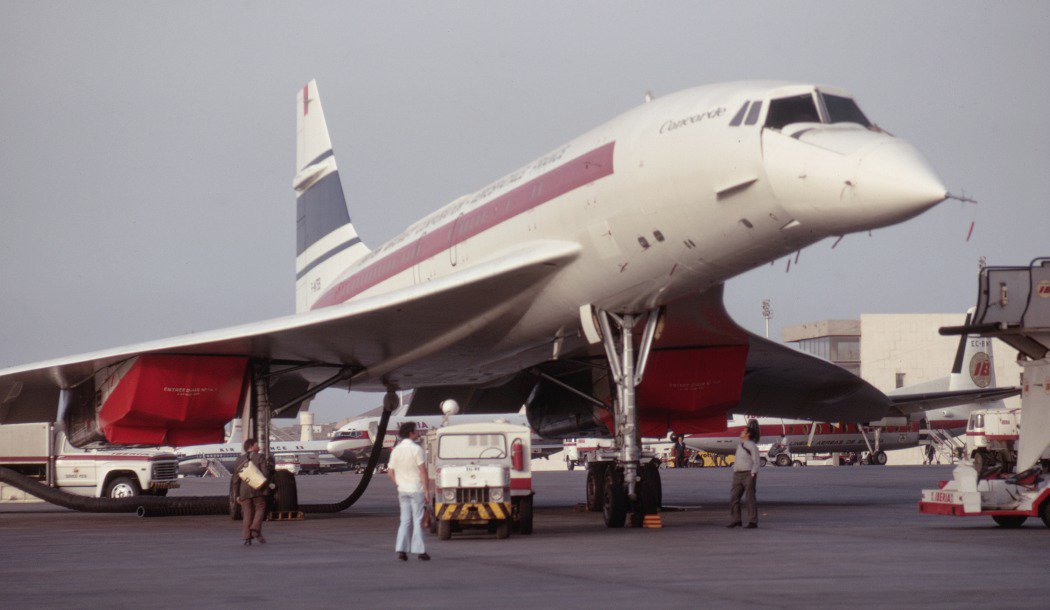 001 being prepared for take-off



The following series of photos shows 001 taxing and taking off for the Solar Eclipse flight. Alas, although I had flown on 001 for tests I was not on-board for the actual eclipse.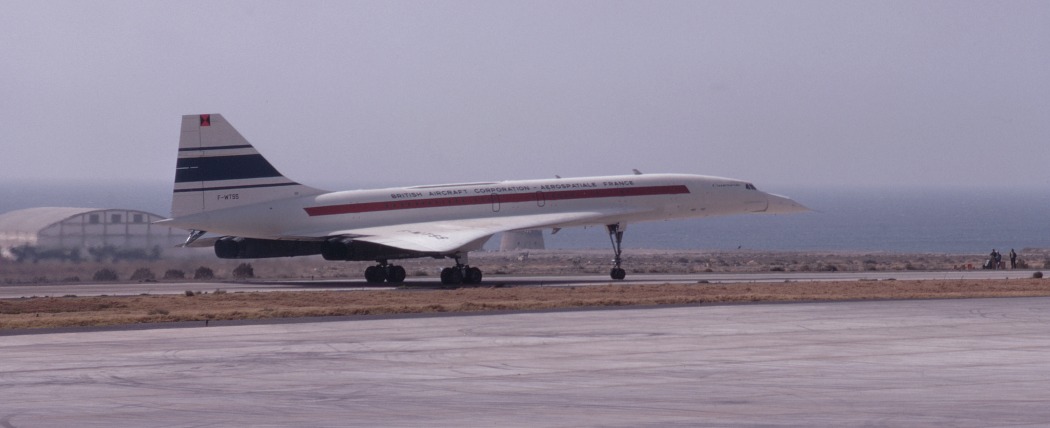 Taxing out toward the end of the runway for take-off
Take-off!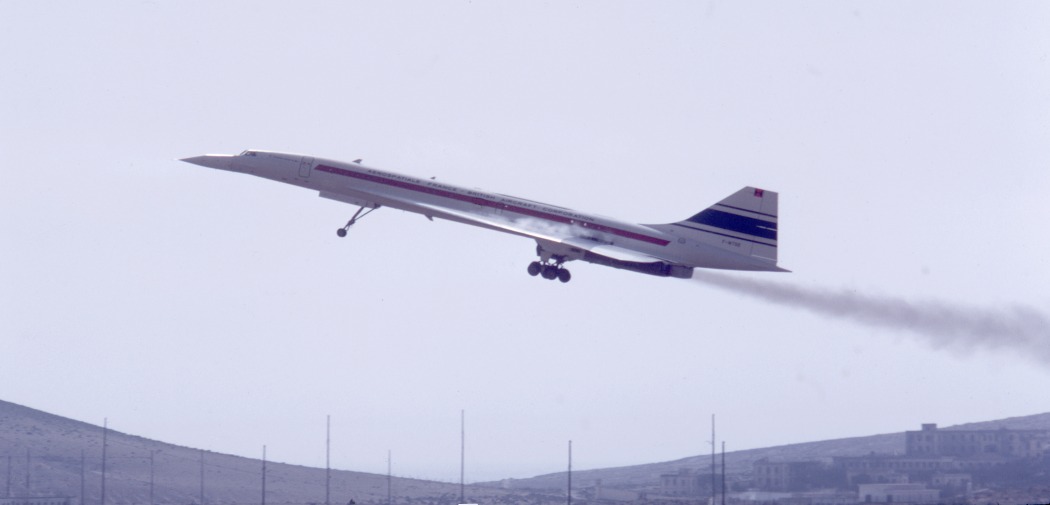 Side view. Undercarriage starting to retract.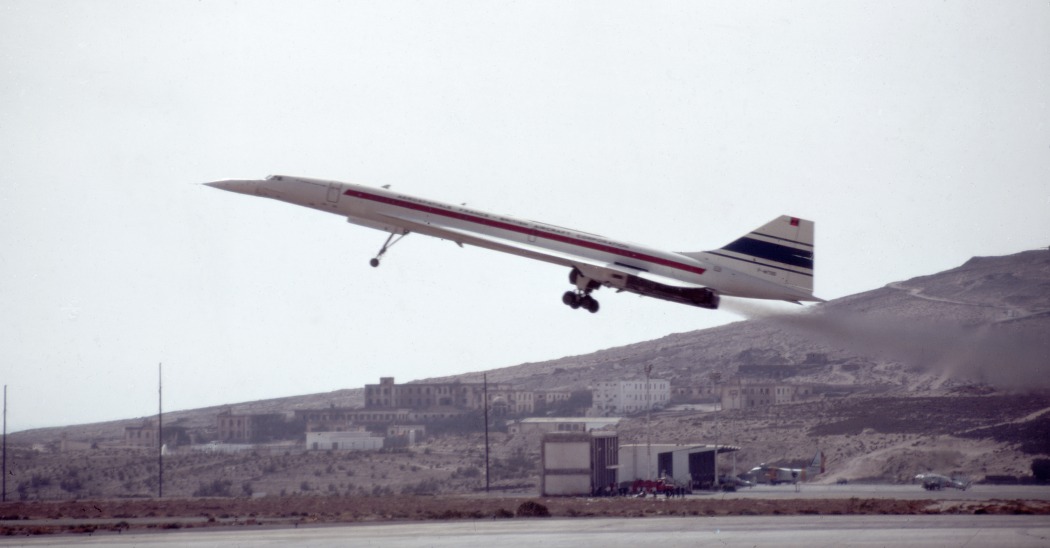 Start of the Tour de Tchad!



Hope you like the photos! I certainly enjoyed the project. And I regret that Concorde is no longer flying.



Jim Lesurf (ex-QMC student)
19th May 2013

---
---